Zoo Tycoon 2 carries the same game-play as Blue Fang's original video game Zoo Tycoon, which is to create and operate a zoo by creating exhibits and aquariums, keeping guest and animals happy, and maintaining employees, finances, terrain, and scenery. The goal is in the game's title, which is to become a "zoo tycoon". Originally released for Windows, Zoo Tycoon 2 is also available for Windows Mobile, PDA, Nintendo DS and Mac OS X, although expansions are not included in the Mac version.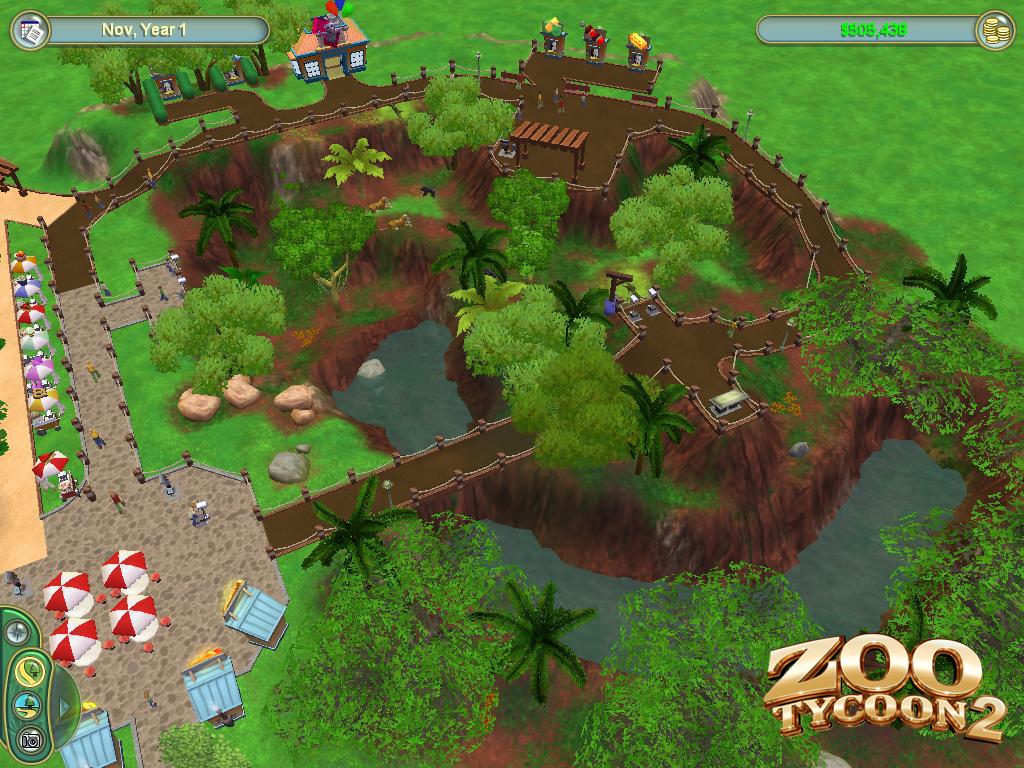 Zoo Tycoon 2 System Requirements
CPU/Processor: Intel Pentium 4 1.3GHz / AMD Duron 2.0GHz
Video Card Required: Nvidia GeForce 7100 / ATI Radeon Xpress 1200 Series
Minimum RAM (Memory): 256 MB
Hard Drive Space Required: 1 GB
DirectX Version Needed: 9
*LINK UPDATE 26 January 2013
Link download Zoo Tycoon 2 + CRACK Full Version
pass : cybergomez
Join ke grup Gudang Gamers buat tanya tanya masalah mengenai game/link dengan KLIK DISINI!!